---
Prep Time: 5 minutes
Cook Time: 30 Minutes
Total Cook Time: 35 minutes
---
Author: Shivani
Recipe type: Side
Cuisine: North Indian
Yield / Serves: 4 to 5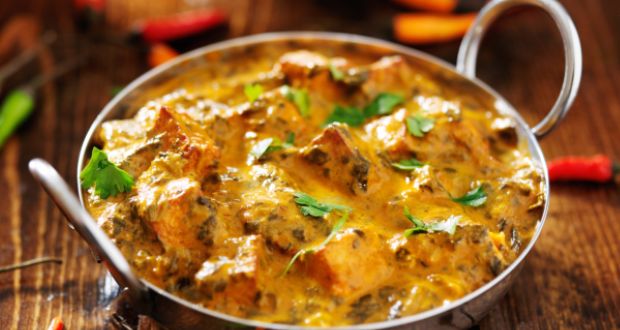 Ingredients Of Kadai Paneer
2 cups cubed (200 gm) paneer(cottage cheese) – grilled to a light brown
½ cup cubed Red and green pepper (fried)
½ cup cubed onions (fried)
3-4 green chillies-finely chopped
1/2 tbsp ginger garlic paste
1/2 cup curd
2 tbsp oil
1 tbsp cumin seeds
Cinnamon stick-1 small
1 bay leaf
1 tbsp Kashmiri lal mirch powder
1/2 tbsp turmeric powder
Salt as per taste
1/2 tbsp garam masala
1/2 tbsp powdered red chilli
1 Tbsp coriander powder
1 Tbsp chopped coriander leaves – for garnishing
How to Make Kadai Paneer
1.Heat oil in a non stick and add the cumin seeds,cinnamon stick and the bay leaf.
2.When the seeds begin to crackle, add green chillies,add the ginger garlic paste and sauté till raw aroma disappears.
3.Add the curd, turmeric, salt, garam masala, red chilli, kasmiri lal mirch and the coriander powder, and stir-well .
4.Add red and green pepper and onions.
5.Add the paneer and saute over high heat till the paneer is well mixed with all the spices.
6.Garnish with the coriander leaves and Serve the kadhai paneer hot.