TOP 10 RESTAURANTS IN DEHRADUN
TOP 10 RESTAURANTS IN DEHRADUN
The capital of the state of Uttarakhand, Dehradun in North India is a charming and yet crowded city.Dehradun is a stop for many people on their way to Mussoorie, Rishikesh or Haridwar. It is a beautiful place to stay with best places to eat:
Town Table
A charming restaurant loved by everyone is Town Table. The restaurant has two seating options: inside or on the rooftop area. The rooftop seating area is a fabulous place to sit as it offers gorgeous views of the city especially in the evenings. It is an amazing restaurant for nature lovers.  Here, one can sip a beer and watch the sunset. The service provided in the restaurant has a cool ambiance and excellence. Here you can get Continental, chinese and as well as north indian food. The food is delicious and outstanding.It's an awesome place to have lunch and dinner with friends or family.

LOCATION:101, Rajpur Rd Hathibarkala Dehradun, Uttarakhand, India +91 135 274 9999
Y Cafe and Restaurant
In the evening a brilliant place to visit is Y café. The walls are decorated with poetic and thoughtful quotations.The exciting items has filled its menu and marked ones are the most popular. An extremely friendly staff members are present who will offer you a board game to try while you wait for your order. And you must try a big bully burger.

LOCATION: Irrigation Colony, Karanpur Dehradun, Uttarakhand, India +91 99978 93924
Flavours
Flavours, a very well-known restaurant in Dehradun, is famous for its butter chicken and dal makhani, a popular Indian cuisine. It has a well managed service, polite staff and cheap prices. It has a tasty food ranging from tandoori dishes to chopsuey. Without burning a hole in your pocket you can enjoy the liquor in its bar. Interiors It has a simple but attractive interiors.

LOCATION:Patel Nagar, Saharanpur road Dehradun, Uttarakhand, India +91 135 262 6166
Black Pepper
An interesting with a cave-themed setting is Black Pepper which serves delicious North Indian food. This is the place to have tasty tandoori chicken. It has a  prompt and quick service. For customer's satisfaction the owner often comes up to the tables to inquire. The bar menu is enticing, too, with a variety of wines and imported champagne.

LOCATION:No. 3, Astley Hall., I & II Floor Road, Dehradun, Uttarakhand, India +91 99970 00808
Prez
Prez is the one restaurant which has scrumptious food due to which it stood the test of time and changing tastes of people. With the school kids of Dehradun, it becomes a popular place with the small interiors getting filled quickly on the weekend. You can get North India, Chinese and continental fare, with the latter particularly recommended.

LOCATION:Astley Hall, Rajpur Road, Irrigation Colony, Karanpur Dehradun, Uttarakhand, India +91 135 265 7082
Moti Mahal
Often considered as the one of the best restaurants in Dehradun, Moti Mahal restaurant was established in 1967 . Its menu features are North Indian and Rajasthani fare. The dishes are delicious being a bit on the spicer side. The Goan fish curry tastes like heaven.

LOCATION:No.7,Rajpur Road,Near Clock Tower, Dehradun, Uttarakhand, India +91 135 265 1277
Orchard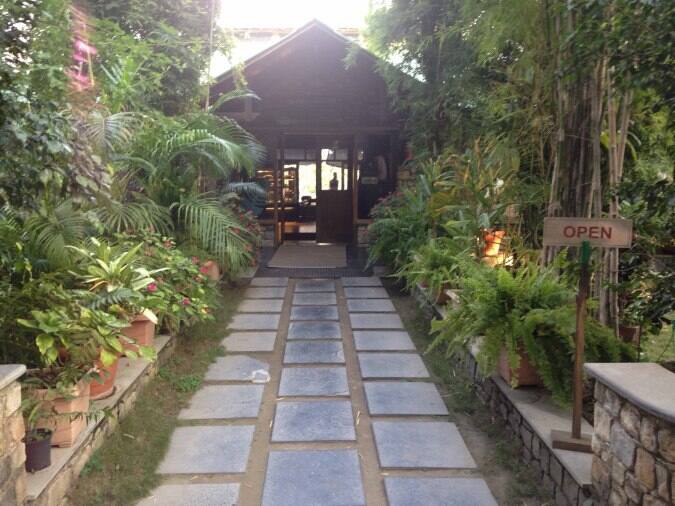 Orchard restaurant is located in the beautiful scenic Rajpur, five kilometers from Dehradun. While enjoying the tasty food they serve one can easily hear the stream of a mountain river flowing just 150 meters below. Orchard is famous for its Tibetan and Thai cuisines. It has a brilliant service and delicious momos and soups. It is a perfect place for lunch on Sunday with breathtaking views.

LOCATION:Rajpur Kairwaan Gaon Dehradun, Uttarakhand, India +91 99177 33111
Muse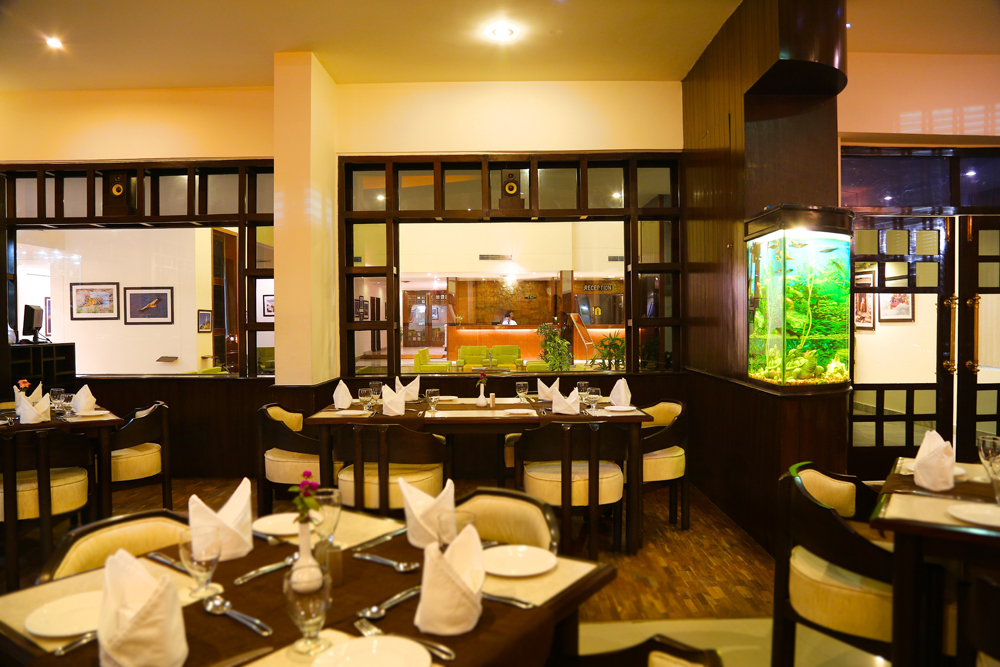 One of Dehradun's best fine-dining restaurants is Muse which have a small and cozy seating area. One can see the orders being prepared to perfection as it has an open kitchen. The restaurant has varied menu, a pretty good service and  a classy ambiance. The best in Dehradun – is the pasta dishfor which one must visit here.

LOCATION:29, Rajpur Road, Dehradun, Uttarakhand, India +91 135 265 2744
Vatika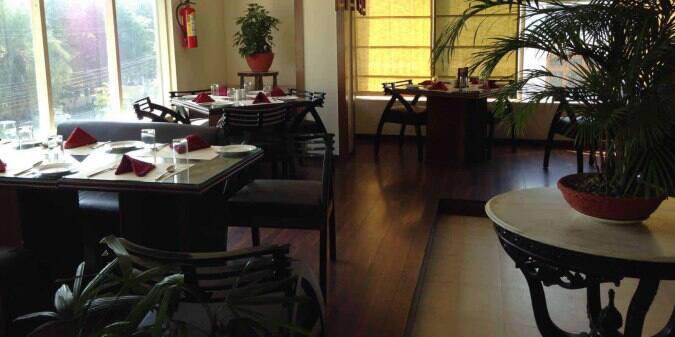 Vatika, a famous multi-cuisine restaurant in Dehradun is located in Hotel Madhuban. One can get North Indian, continental, Mughlai and Chinese cuisines here. A great food is served, with helpful and prompt service.

LOCATION: 97, Rajpur Road Dehradun, Uttarakhand, India +91 135 274 9994
Kalsang Friends Corner
Kalsang Friends Corner is a famous restaurant in Dehradun, which is well known for its Indian, Tibetan and Thai cuisines. The decor and view is simple, but the service is top-notch. The authentic Tibetan momos  are very delicious.

LOCATION: 88-A, Rajpur Road, Opp OSHO, Chander Lok Colony, Dehradun, Uttarakhand, India +91 95572 70285